Organization Spotlight: Jefferson Community Foundation Racial Equity & Reconciliation Committee
As part of Black History Month, JEDCO has been spotlighting Black-owned businesses to showcase their contributions to the Jefferson Parish economy. In addition, we want to highlight organizations and groups that are doing important work to make the community more equitable and inclusive.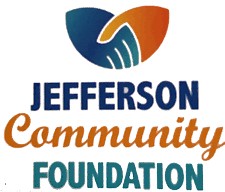 The Jefferson Community Foundation (JCF) is a philanthropic organization which contributes to overall growth and prosperity in Jefferson Parish. The organization partners with many individuals, businesses and groups around the community to support their  focus areas: education, race equity, health and wellness, neighborhood revitalization and support, senior initiatives, and transit. JCF created the Racial Equity & Reconciliation Committee to provide a space for off-the-record small group discussions on racial prejudices with a focus on understanding, respect and conflict resolutions.
We caught with Darryl Ward, the current chair of the Racial Equity & Reconciliation Committee, to learn more about the good work that this group is doing in Jefferson Parish and the many ways that all of us can celebrate Black History Month in February and beyond!
Please us a little bit about the Jefferson Community Foundation Racial Equity & Reconciliation Committee?
The RER Committee is a diverse group of individuals who get together to have open, honest, civil, and fact based discussions about race and equity. Originally we met in person in a large conference room in the Sheriff's Office on a monthly basis. Since COVID we have been meeting via ZOOM.
How long has this committee been in existence? How many members?
The RER Committee has been in existence approximately 2 years. We normally have between 10 and 20 members in attendance.
Can you talk a little bit about why this committee was started? What does the RER Committee do?
The Committee was the brainchild of board member Pat Leblanc. According to Pat the idea came to her after having a conversation with someone from Charlottesville after the incident in North Carolina. One reason given for the incident was the gap that existed between the communities/people/leaders.
The Committee hosts these discussions to develop a bridge for communities/people/leaders to come together and have an open dialogue on Race, Equity and Reconciliation.
Can you share some of the key work that the RER committee does?
In addition to hosting honest, open discussions on Race, Equity and Reconciliation, the Committee made specific recommendations for action. See those recommendations here.
How does your work impact the Jefferson Parish community?
Our work impacts the community by bringing people from different communities together to focus on our similarities instead of our differences. When people understand we are more alike than different, compassion and tolerance are able to flourish.
Can you talk about some of your favorite projects or impactful discussions that have come out of the RER Committee? What is the goal of this group?
My favorite impactful discussions were about Diversity, Equity and Inclusion, NFL players kneeling for the national anthem, Charlottesville, Black Lives Matter, The Talk, African Americans striving for success, How to be an Anti-Racist and the January 6 insurrection.
The goal of this organization is to be a vehicle to pursue equity for all people in the metropolitan New Orleans area and the country.
This work is incredibly important and impactful. Can you please sure the value of having organizations focus on diversity, equity and inclusion?
According to a new report from global professional services company Accenture, US companies are leaving $1.06 trillion dollars on the table by not being more inclusive. The RER is committed to working with JEDCO, Jefferson Parish government and the private sector to build economic equity and ensure diversity and inclusion. This is one approach to raising all boats in Jefferson Parish.
You are the chairperson for the RER Committee. Can you share what inspired you to take on this role?
I was inspired to take on the role of chairperson for the RER Committee because of the importance Race, Equity and Reconciliation have in moving Jefferson Parish forward.
Is there some way for others to engage with this committee if they'd like?
Others can engage with the committee by joining in our candid discussions and offering solutions that benefit all people.

It is Black History Month and we are excited to elevate the work being done around DEI. How can Jefferson Parish residents and businesses celebrate Black History Month and beyond?
Jefferson Parish residents and businesses can celebrate Black History Month and beyond by:
highlighting the accomplishments of African Americans
promoting and showcasing Black Businesses
supporting Black Businesses
acknowledging the contributions of African Americans
Learn more here.
Watch a video about the Jefferson Community Foundation here.