Jefferson Parish Pulse: NOLA Sports Center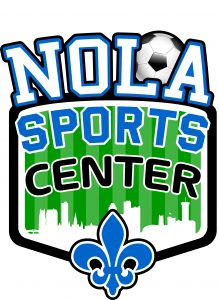 On this episode of the Jefferson Parish Pulse powered by JEDCO, we feature an interview with Rafael Carmona, founder of Nola Sports Center. Nola Sports Center is an indoor soccer facility based in the City of Kenner. The business offers a brand new climatized indoor soccer court and event space in The Esplanade Mall.
Rafael has a clear passion for soccer. He played soccer most of his life and knew he wanted to create a business around the sport. So he developed a plan, identified funding through JEDCO, and launched the business while still holding a job at a local refinery.  The launch was not without its challenges. For starters, the business opened during the COVID-19 pandemic.
Rafael's  startup story is full of advice for other entrepreneurs.  During this interview, Rafael talks about how he navigated the pandemic and kept his doors open, how he made the tough decisions, assumed the risks, and why it has all been worth it.
Click here to check out Nola Sports Center.
Feel free to listen to the full interview below (or you can click here). You can also hear us anywhere you listen to your podcasts, including Apple Podcasts, Spotify and Stitcher. We would LOVE your feedback. Please send your thoughts, questions and show requests to Kelsey Scram at kscram@jedco.org.