When you shop local, you're doing more than investing in homegrown brands that you love. You're investing in Jefferson Parish. Where your spend your dollars does make a difference. Especially now. For every dollar spent on local business, approximately 67 cents stays in the local community, funding schools, infrastructure and essential government services. Local businesses are the backbone of the Jefferson Parish economy. For years, our businesses have supported JP. Now, those same companies need our help. Let's Shop Local. Eat Local. Spend Local. Stay Local. Support Local.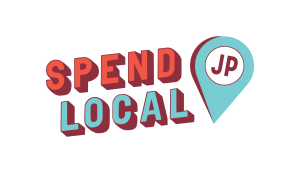 Why Support Jefferson Parish Businesses?
There are 19,712 companies in JP with 10 or less employees and 27,118 companies in JP total. That puts us at 73% of businesses in JP that have 10 employees or less. – InfoUSA
77% of firms have fewer than 20 employees – US Census
92% of all firms in Jefferson Parish have fewer than 500 employees – US Census
Small enterprises employ nearly 95,000 people in Jefferson Parish – 53% of all jobs – US Census
Small enterprises in Jefferson Parish account for $4.39B in annual payroll – 53% of total payroll – US Census
For every dollar spent at a small business in the US, approximately 67 cents stays in the local community. – Small Business Saturday
Sales tax revenues in Jefferson Parish pay for schools, roads, drainage and infrastructure. Your dollars go further when you spend local.
SPEND LOCAL SPOTLIGHT
Want to be featured in our Spend Local Spotlight blog series? Fill out this form for a chance to be featured on JEDCO's website & social media platforms!
HELP US SUPPORT LOCAL BUSINESS
Share your local love on social media. When you stop by your favorite stores, restaurants and businesses, tag them on your social media platform and use #SpendLocalJP to keep the movement going!
We're going to be featuring businesses on the Jefferson Parish Pulse podcast, on our blog and via social media. Send recommendations to kscram@jedco.org. Help your favorite local businesses get their time in the spotlight!
Follow JEDCO on social media
The Spend Local JP Campaign is supported by the following organizations and businesses: JEDCO, Jefferson Parish, Jefferson Chamber of Commerce, Jefferson Business Council, Jefferson Parish Schools, Jefferson Parish Sheriff's Office, Jefferson Convention & Visitors Bureau, New Orleans Regional Black Chamber of Commerce, Hispanic Chamber of Commerce of Louisiana, Metairie Business Development District, Elmwood Business Association, Westbank Business & Industry Association, Deep Fried Advertising, Outfront Media, Clearview City Center, Oakwood Center, Renaissance Publishing, Shop Local NOLA, and JB Communications.