We're changing the face of Louisiana. Churchill Technology & Business Park will be home to some of the country's finest technology companies.
The Challenge provides local entrepreneurs with a platform in Jefferson Parish to showcase their early-stage ventures.
Latest News
September 12, 2016
Join JEDCO and the Jefferson Chamber for their latest installment of Prosper Jefferson. Three experts will discuss the effective traits of leaders and why leadership skills are so important to the overall success of a company. Read more »
September 7, 2016
Nominate a small business for our 2016 Small Business of the Year Award by September 30th! Read more »
August 10, 2016
JEDCO and the Jefferson Chamber teamed up to bring you a Prosper Jefferson seminar on protecting your important data in the Cloud and having a disaster recovery plan should your data be compromised. Read more »
August 2, 2016
The City of Gretna received a Community Economic Development Award from the Southern Economic Development Council. Read more »
July 28, 2016
JEDCO translated the Kenner Business Resource Guide, a document to help start-up companies navigate the Kenner business climate, into Spanish. Read more »
Focus On


Service
2015 JEDCO Annual Report
The success of Jefferson Parish businesses remains the primary focus of JEDCO's economic development efforts.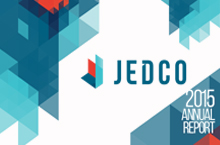 Check out JEDCO's online brochure »
Download the PDF version »
Focus On


People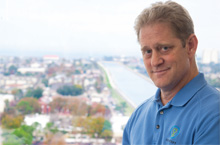 "We started our first business in the JEDCO incubator over 20 years ago and have continued to work with JEDCO with our new venture, Geocent. We have hired over 1000 people since we first started working with JEDCO."
Dr. Robert A. "Bobby" Savoie, CEO
Geocent