We're changing the face of Louisiana. Churchill Technology & Business Park will be home to some of the country's finest technology companies.
The Challenge provides local entrepreneurs with a platform in Jefferson Parish to showcase their early-stage ventures.
Latest News
July 28, 2016
JEDCO translated the Kenner Business Resource Guide, a document to help start-up companies navigate the Kenner business climate, into Spanish. Read more »
July 11, 2016
As part of the Prosper Jefferson seminar series, JEDCO & the Jefferson Chamber will host a seminar on keeping your employees safe on the job. Read more »
June 24, 2016
JEDCO is pleased to welcome French America Line, a luxury riverboat cruise line, to Jefferson Parish. The company opened its corporate headquarters in Avondale and has chosen to use the Gretna ferry landing as the home port for its deluxe, 150-passenger vessel. Read more »
June 10, 2016
In the latest Prosper Jefferson installment, JEDCO & Jefferson Chamber focus on improving public speaking skills. Read more »
June 7, 2016
Kenner-based company, Boscoli Foods, Inc., recently received a 2016 Louisiana Lantern Award for excellence in manufacturing. Only eight companies across the state receive this prestigious designation each year. Read more »
Focus On


Service
2015 JEDCO Annual Report
The success of Jefferson Parish businesses remains the primary focus of JEDCO's economic development efforts.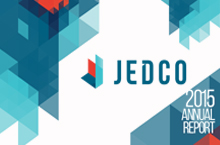 Check out JEDCO's online brochure »
Download the PDF version »
Focus On


People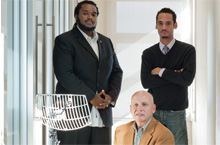 "We're excited to be a part of the JEDCO Business Innovation Center. JEDCO offers us the ability to grow and thrive by providing critical operational resources and contacts throughout the Gulf South. We're just getting started, but the sky's the limit."
Charles Easterling, CEO,
Crescent Unmanned Systems