We're changing the face of Louisiana. Churchill Technology & Business Park will be home to some of the country's finest technology companies.
The Challenge provides local entrepreneurs with a platform in Jefferson Parish to showcase their early-stage ventures.
Latest News
March 3, 2015
The countdown is underway to the JEDCO Challenge, a pitch competition for entrepreneurs with ties to Jefferson Parish. The third annual event, powered by First NBC Bank and in partnership with the Jefferson Chamber, will feature five incredible startup companies … Read more »
February 25, 2015
JEDCO is looking for a qualified economic development specialist to join the team. Read more »
February 19, 2015
Join JEDCO and the Jefferson Chamber for a seminar focused on improving presentation and communication skills. Read more »
January 28, 2015
JEDCO is thrilled to announce the 2015 JEDCO Challenge finalists. These entrepreneurs will compete in JEDCO's live pitch competition during New Orleans Entrepreneur Week in March. Read more »
January 13, 2015
JEDCO and the Jefferson Chamber of Commerce have partnered to create a new business development series called Prosper Jefferson Read more »
Focus On


Location
JEDCO Conference Center
The JEDCO Conference Center is the ideal location for your next corporate meeting.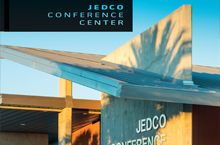 Check out JEDCO's online brochure »
Download the PDF version »
Focus On


People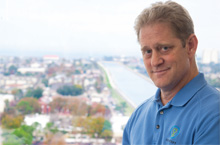 "We started our first business in the JEDCO incubator over 20 years ago and have continued to work with JEDCO with our new venture, Geocent. We have hired over 1000 people since we first started working with JEDCO."
Dr. Robert A. "Bobby" Savoie, CEO
Geocent