We're changing the face of Louisiana. Churchill Technology & Business Park will be home to some of the country's finest technology companies.
The Challenge provides local entrepreneurs with a platform in Jefferson Parish to showcase their early-stage ventures.
Latest News
December 2, 2014
(Fairfield, LA) – The Jefferson Parish Economic Development Commission (JEDCO) experienced a highly successful year in 2014. As the organization reflected on its business retention, expansion and attractions successes at its largest yearly meeting on Tuesday, it also recognized the … Read more »
November 6, 2014
For the third year in a row, JEDCO will host an entrepreneur pitch competition for startups with ties to Jefferson Parish during New Orleans Entrepreneur Week. Read more »
October 9, 2014
JEDCO is pleased to announce that Lacey G. Bordelon, a longtime employee, recently accepted a new role within the organization. Read more »
September 30, 2014
4th Source, a North American technology company recruited to Kenner by JEDCO, is open for business. Read more »
September 25, 2014
JEDCO teams up with Simmons & White once again to host a software tools seminar to help you grow your business. Read more »
Focus On


Connections
JEDCO Brochure
There's never been a better time than now to build a business in Jefferson Parish.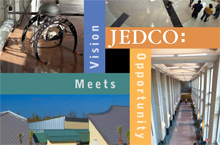 Check out JEDCO's online brochure »
Download the PDF version »
Focus On


People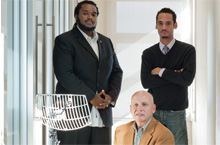 "We're excited to be a part of the JEDCO Business Innovation Center. JEDCO offers us the ability to grow and thrive by providing critical operational resources and contacts throughout the Gulf South. We're just getting started, but the sky's the limit."
Charles Easterling, CEO,
Crescent Unmanned Systems