We're changing the face of Louisiana. Churchill Technology & Business Park will be home to some of the country's finest technology companies.
Latest News
September 8, 2014
In this installment of the Grow with JEDCO series, the economic development organization hosts a seminar geared towards managing a company's finances. Read more »
August 20, 2014
Global Commerce & Services, a former incubator tenant, earned a spot on the prestigious Inc. 5000 list. Read more »
August 8, 2014
JEDCO will host a business development seminar as part of its Grow with JEDCO educational series on August 20th. Read more »
July 1, 2014
Through the Grow with JEDCO series, JEDCO hosts a sales and marketing seminar for small businesses. Read more »
Focus On


Connections
JEDCO Brochure
There's never been a better time than now to build a business in Jefferson Parish.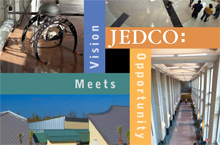 Check out JEDCO's online brochure »
Download the PDF version »
Focus On


People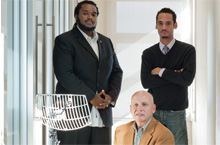 "We're excited to be a part of the JEDCO Business Innovation Center. JEDCO offers us the ability to grow and thrive by providing critical operational resources and contacts throughout the Gulf South. We're just getting started, but the sky's the limit."
Charles Easterling, CEO,
Crescent Unmanned Systems