We're changing the face of Louisiana. Churchill Technology & Business Park will be home to some of the country's finest technology companies.
Latest News
April 16, 2014
JEDCO teams up with Simmons & White to host a business valuation seminar April 30th. Read more »
March 31, 2014
As part of the Grow with JEDCO series, JEDCO will host "Human Resources: Their Importance for Growing (and all) Companies." Read more »
March 26, 2014
Terry Ancar and David Bode of PortaVision Medical walked away from the JEDCO Challenge with a prize package valued at almost $80,000. Read more »
March 13, 2014
JEDCO and First NBC Bank need your help to choose the winning pitch at the 2014 JEDCO Challenge. Read more »
Focus On


Service
2012 JEDCO Annual Report
The success of Jefferson Parish businesses remains the primary focus of JEDCO's economic development efforts.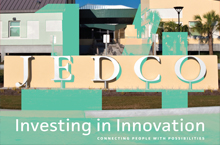 Check out JEDCO's online brochure »
Download the PDF version »
Focus On


People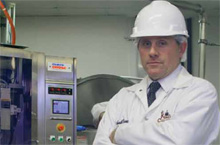 "Thanks to JEDCO's assistance in expanding our plant operations, we are now equipped with a state-of-the-art facility, allowing us to further grow our customer & product base. JEDCO is a partner you can trust."
Michael Maenza, Founder and CEO
MMI Culinary Services