We're changing the face of Louisiana. Churchill Technology & Business Park will be home to some of the country's finest technology companies.
The Challenge provides local entrepreneurs with a platform in Jefferson Parish to showcase their early-stage ventures.
Latest News
June 18, 2015
JEDCO nominated D & D Creations for the 2015 Louisiana Lantern Award. The costume manufacturer out of Kenner, La. received the award at a ceremony held at the Governor's Mansion. Read more »
June 16, 2015
(Fairfield, La) – Technology plays a vital role in a business environment. Often times, it enhances communication and efficiency, allowing a business to operate at a highly effective level. As technology continues to evolve to meet the needs of individuals … Read more »
May 29, 2015
Delgado Community College officials joined JEDCO & Jefferson Parish officials to break ground on the new River City Campus and Advanced Manufacturing Center of Excellence. The state-of-the-art facility will be located in the Churchill Technology and Business Park. Read more »
May 14, 2015
As part of the Prosper Jefferson series, JEDCO & the Jefferson Chamber have teamed up to bring small businesses a seminar on emergency preparedness. Read more »
April 29, 2015
JEDCO launched a new planning process to update the long-term strategic economic development blueprint for Jefferson Parish. Read more »
Focus On


Connections
JEDCO Brochure
There's never been a better time than now to build a business in Jefferson Parish.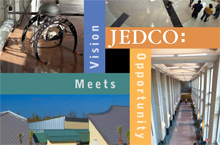 Check out JEDCO's online brochure »
Download the PDF version »
Focus On


People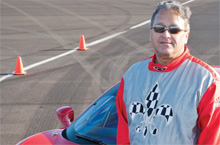 "We looked at five parishes as possible locations for our business. JEDCO was first to respond, and they also helped with meeting space, staff involvement, and discussions with area businesses. They really made the difference."
Dr. Laney Chouest
NOLA Motorsports