We're changing the face of Louisiana. Churchill Technology & Business Park will be home to some of the country's finest technology companies.
The Challenge provides local entrepreneurs with a platform in Jefferson Parish to showcase their early-stage ventures.
Latest News
June 10, 2016
In the latest Prosper Jefferson installment, JEDCO & Jefferson Chamber focus on improving public speaking skills. Read more »
June 7, 2016
Kenner-based company, Boscoli Foods, Inc., recently received a 2016 Louisiana Lantern Award for excellence in manufacturing. Only eight companies across the state receive this prestigious designation each year. Read more »
June 1, 2016
JEDCO provides a list of preparations to be made before, during, and after a hurricane. Read more »
May 17, 2016
As part of the Prosper Jefferson seminar series, JEDCO and the Jefferson Chamber of Commerce team up to bring our small businesses a seminar on available local resources to help their companies thrive. Read more »
May 13, 2016
JEDCO joined thousands of economic development organizations to celebrate Economic Development Week May 8-14, 2016. Read more »
Focus On


Service
2015 JEDCO Annual Report
The success of Jefferson Parish businesses remains the primary focus of JEDCO's economic development efforts.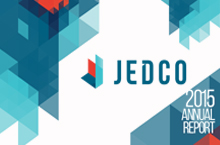 Check out JEDCO's online brochure »
Download the PDF version »
Focus On


People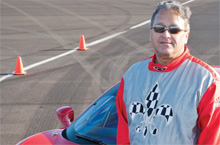 "We looked at five parishes as possible locations for our business. JEDCO was first to respond, and they also helped with meeting space, staff involvement, and discussions with area businesses. They really made the difference."
Dr. Laney Chouest
NOLA Motorsports