We're changing the face of Louisiana. Churchill Technology & Business Park will be home to some of the country's finest technology companies.
The Challenge provides local entrepreneurs with a platform in Jefferson Parish to showcase their early-stage ventures.
Latest News
October 7, 2016
Three experts will focus on hiring good people and handling underperforming employees appropriately in our upcoming Prosper Jefferson seminar. Read more »
September 29, 2016
Governor John Bel Edwards has authorized the state to move forward with construction of Delgado Community College's new campus in the Churchill Technology & Business Park. Read more »
Dyno Nobel America unveiled its new ammonia production facility at Cornerstone Chemical Company in Waggaman, creating 65 new jobs in Jefferson Parish. Read more »
September 12, 2016
Join JEDCO and the Jefferson Chamber for their latest installment of Prosper Jefferson. Three experts will discuss the effective traits of leaders and why leadership skills are so important to the overall success of a company. Read more »
September 7, 2016
Nominate a small business for our 2016 Small Business of the Year Award by September 30th! Read more »
Focus On


Location
JEDCO Conference Center
The JEDCO Conference Center is the ideal location for your next corporate meeting.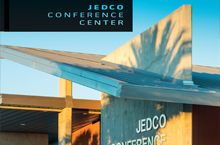 Check out JEDCO's online brochure »
Download the PDF version »
Focus On


People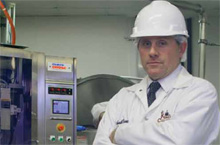 "Thanks to JEDCO's assistance in expanding our plant operations, we are now equipped with a state-of-the-art facility, allowing us to further grow our customer & product base. JEDCO is a partner you can trust."
Michael Maenza, Founder and CEO
MMI Culinary Services