We're changing the face of Louisiana. Churchill Technology & Business Park will be home to some of the country's finest technology companies.
Latest News
December 5, 2013
JEDCO announced the recipients of its 2013 business award winners at the JEDCO Annual Luncheon in front of hundreds of Jefferson Parish business and community leaders. Read more »
November 14, 2013
JEDCO is pleased to announce plans to build the Delgado River City Campus in the Churchill Technology and Business Park on the West Bank. Read more »
November 7, 2013
JEDCO and Jefferson Parish celebrated the grand opening of the new Starr Textile Services facility in the Elmwood Business Park. Read more »
October 22, 2013
Join JEDCO for "Funding Fundamentals: Securing the green to grow your business." The small business financing workshop will prepare small businesses and entrepreneurs to better connect with funding sources. Read more »
Focus On


Connections
JEDCO Brochure
There's never been a better time than now to build a business in Jefferson Parish.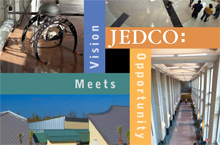 Check out JEDCO's online brochure »
Download the PDF version »
Focus On


People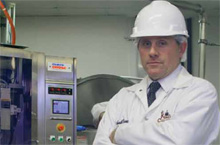 "Thanks to JEDCO's assistance in expanding our plant operations, we are now equipped with a state-of-the-art facility, allowing us to further grow our customer & product base. JEDCO is a partner you can trust."
Michael Maenza, Founder and CEO
MMI Culinary Services