We're changing the face of Louisiana. Churchill Technology & Business Park will be home to some of the country's finest technology companies.
The Challenge provides local entrepreneurs with a platform in Jefferson Parish to showcase their early-stage ventures.
Latest News
January 10, 2017
JEDCO and the Jefferson Chamber are pleased to announce the 2017 Prosper Jefferson lineup. The small business seminar series was developed to educate, inspire, and assist small business in Jefferson Parish. Read more »
December 8, 2016
Kelsey Scram, JEDCO's Marketing and PR Manager, was the recipient of a 2016 Rising PR Stars 30 & Under Award. The national award honored the PR industry's top rising talent in 2016. Read more »
December 7, 2016
JEDCO announced the 2016 business award winners at its 2016 annual luncheon. Read more »
November 11, 2016
The final installment of the Prosper Jefferson business seminar series will focus on Exporting. Read more »
October 20, 2016
WAGGAMAN, LA — The Jefferson Parish Economic Development Commission (JEDCO) joined startup riverboat cruise company French America Line and the City of Gretna to celebrate the inaugural launch of the Riverboat Louisiane on Thursday. The 150-passenger riverboat will set sail … Read more »
Focus On


Location
JEDCO Conference Center
The JEDCO Conference Center is the ideal location for your next corporate meeting.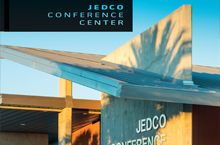 Check out JEDCO's online brochure »
Download the PDF version »
Focus On


People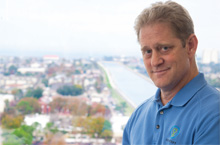 "We started our first business in the JEDCO incubator over 20 years ago and have continued to work with JEDCO with our new venture, Geocent. We have hired over 1000 people since we first started working with JEDCO."
Dr. Robert A. "Bobby" Savoie, CEO
Geocent