We're changing the face of Louisiana. Churchill Technology & Business Park will be home to some of the country's finest technology companies.
Latest News
August 20, 2014
Global Commerce & Services, a former incubator tenant, earned a spot on the prestigious Inc. 5000 list. Read more »
August 8, 2014
JEDCO will host a business development seminar as part of its Grow with JEDCO educational series on August 20th. Read more »
July 1, 2014
Through the Grow with JEDCO series, JEDCO hosts a sales and marketing seminar for small businesses. Read more »
June 26, 2014
Global Commerce & Services graduated from the JEDCO business incubator program at the end of June 2014. Read more »
Focus On


Connections
JEDCO Brochure
There's never been a better time than now to build a business in Jefferson Parish.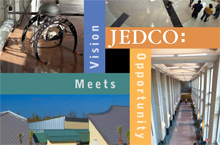 Check out JEDCO's online brochure »
Download the PDF version »
Focus On


People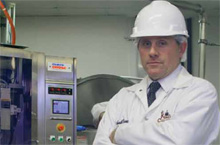 "Thanks to JEDCO's assistance in expanding our plant operations, we are now equipped with a state-of-the-art facility, allowing us to further grow our customer & product base. JEDCO is a partner you can trust."
Michael Maenza, Founder and CEO
MMI Culinary Services