We're changing the face of Louisiana. Churchill Technology & Business Park will be home to some of the country's finest technology companies.
The Challenge provides local entrepreneurs with a platform in Jefferson Parish to showcase their early-stage ventures.
Latest News
January 19, 2016
JEDCO announced the five startup companies that will compete during the organization's fourth annual entrepreneur pitch competition. Read more »
January 15, 2016
Join JEDCO & the Jefferson Chamber as they host strategic planning seminar to jumpstart your business in the New Year. Read more »
December 10, 2015
JEDCO is excited to share its new brand and vision with the Jefferson Parish community. Read more »
December 3, 2015
JEDCO celebrated an exceptional year of achievements at its 2015 annual luncheon. It announced its reaccreditation through the IEDC and recognized the 2015 business award winners. Read more »
November 12, 2015
Step up your sales strategy through the latest Prosper Jefferson seminar. Join sales experts to learn tricks of the trade to build connections, foster leads, and increase profits. Read more »
Focus On


Connections
JEDCO Brochure
There's never been a better time than now to build a business in Jefferson Parish.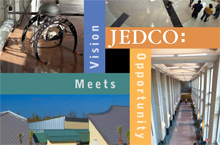 Check out JEDCO's online brochure »
Download the PDF version »
Focus On


People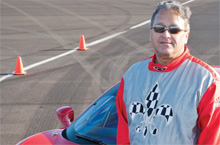 "We looked at five parishes as possible locations for our business. JEDCO was first to respond, and they also helped with meeting space, staff involvement, and discussions with area businesses. They really made the difference."
Dr. Laney Chouest
NOLA Motorsports