Green Cooling Tower Solutions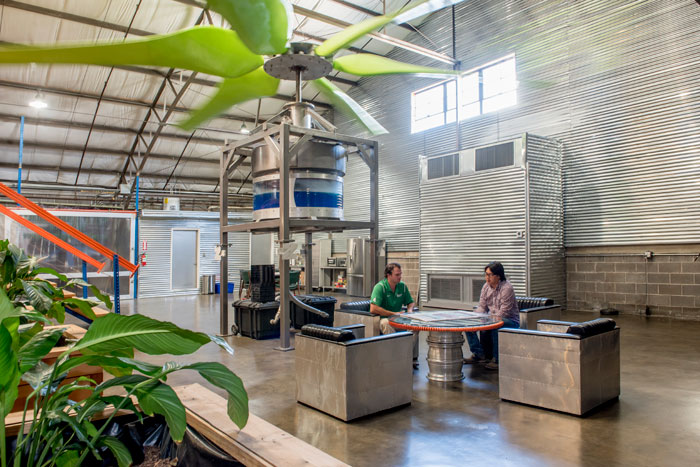 In Jefferson Parish, bold ideas are celebrated and nurtured. There are a variety of reasons to start a business in Jefferson Parish; its assets, such as the Mississippi River and the New Orleans Airport, are easily accessible and plentiful, the pro-business climate is supported at every level, and there is plenty of room to grow. It is an ideal location to start a business and make an impact.
Green Cooling Tower Solutions saw the potential for growth in Jefferson Parish. Right now, cooling towers in industrial plants consume three percent of the world's energy. Green Cooling Tower Solutions works with these plants to cut down on energy consumption and lower their costs.
The company patented a cooling tower designed to run without electric motors.  This technology captures waste and recycles water to power the fans on top of a cooling tower.
"We're essentially incorporating old technology into a new application," says Duchey Hahn, the company's director of finance. "What we do is different from from other green companies. We work with industries very closely to find a better way to do what they do now."
Green Cooling Tower Solutions' technology is the first of its kind and after many years of research and development, the company has already started installing their cooling towers in a number of plants around the world. One company projected that Green Cooling Tower Solutions' technology could save them over $765 million every year.
"I think that's the key to success is cooperation and I think that's where we're developing our best customers," said Hahn. "We are finding a way to save them money while improving the environment at the same time.
"We really need to be conscious about energy efficiency and the fact that we could marry energy efficiency with the largest consumer of energy, the power plants, was a great concept."
While Green Cooling Tower Solutions is exploring partnerships with plants across the globe, the team sees opportunity at home too. Hahn says that Louisiana is in the middle of industrial renaissance and he believes their green technology can provide a true benefit to businesses across the state.
In 2017, GCTS plans to explore partnerships with in-state companies as well as those coming into the state and expanding locally.