Small Business Spotlight: Verius Property Group
All this month, JEDCO is thrilled to feature Black-owned businesses and their contributions to the regional economy. We are honored to share the success story of Verius Property Group (VPG),  a real estate development and construction company based in Harvey, Louisiana.  Founded in 2011 by partners, Michael Meredith and Andre Lewis,  and joined by Vincent Weaver as President to round out the executive team, VPG has continued to grow over the years to become one of the regions most reliable and ubiquitous minority-owned firms.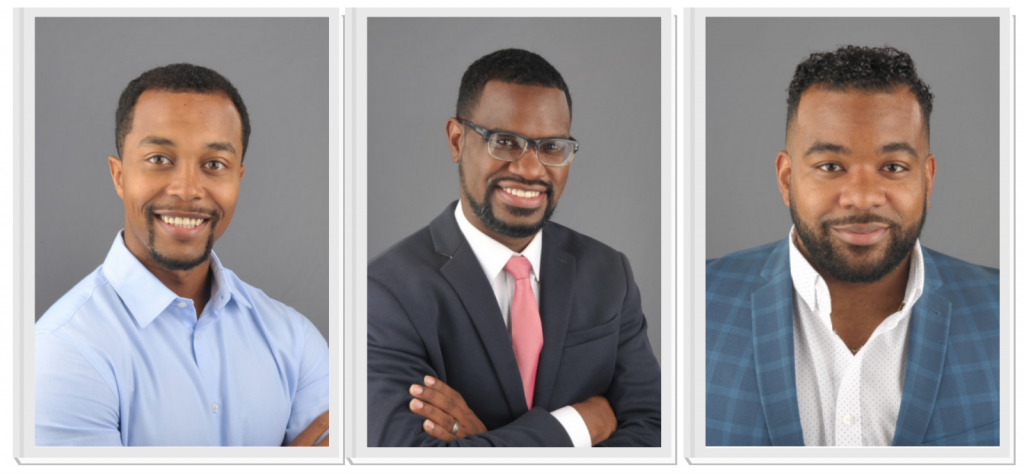 Built on the tenets of enrichment, integrity, quality, relationships and teamwork, VPG and its stellar team have skyrocketed to success over the past ten years. Since 2011, the company has successfully bought and sold over $37 million in real estate and built a multi-million dollar general construction firm. VPG was recently recognized by INC Magazine as the 250thfastest growing company in the nation. Both Michael (CEO) and Andre (COO) have been recognized as a "Top Forty under 40" business professional by the Gambit and have received a Millennial Award for Real Estate. Talk about movers and shakers!
We caught up with  Michael to talk about VPG's success and impact on the Greater New Orleans region and beyond.
How many employees do you have?
Slightly under 50.
What made you want to open your business? What inspired you?
Entrepreneurship was at my core. Uncle Bob was a chemical business owner and inspired me by being able to see, hear, and touch an actual entrepreneur. That exposure was proof that entrepreneurship was a tangible thing.
What do you love most about your business? Please explain.
Seeing employees grow is number one. Beyond that, providing services and products that make people make clients and customers happy always gives me great joy.
What is your favorite part about doing business in Jefferson Parish?
Jefferson Parish is open for business! They incentivize companies to do business here and have been great partners. As a result, VPG has always been based here.
How important is it for your business that people spend their dollars locally? How does it help you?
As a construction and real estate business our clients are people who invest here. It's important that people want to live, play and work here. The more people that spend money in Jefferson Parish, the better chance small businesses like ours has for success.
What are some of the biggest challenges your business has faced during the pandemic? Did your business have to pivot?
Real estate and construction were two heavily affected industries. Strong attention to communication with rental tenants and creating a system that was fair for our tenants and company were crucial. The construction side of the business was scaled back, but that allowed us to identify where we needed to allocate our resources to be successful.
What are some of your proudest business accomplishments?
Three things: 1) Provide jobs and seeing employees growth and development; 2) Closed a real estate deal that had been in the pipeline for over two years; 3) Having an opportunity to work with an institutional partner like Goldman Sachs has been a huge accomplishment.
What is your best advice for entrepreneurs?
Faith. Passion. Persistence.
What is the most important lesson you've learned from running a business?
Know your numbers and make realistic projections. Understand the inner workings of your business.
Do you have a favorite book on business, leadership or company growth that you'd like to share?
Outliers by Malcolm Gladwell. Learning about the common effects of success is something that captivated me.
Anything else you want to share?
With it being Black History Month, it is important to continue to highlight black entrepreneurs and their stories. Acknowledge the hurdles they've had to overcome to be in the position they're in today. Thank you to Jefferson Parish for highlighting VPG!
Check out the Verius Property Group website for more information.