WOMEN'S HISTORY MONTH BUSINESS SPOTLIGHT:
FION Productions LLC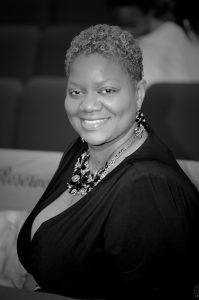 For Women's History Month we spoke with Kimberly Dilosa a.k.a "TheGawdMotherofNOLA", founder of FION Productions LLC., a social enterprise born out of being a W.K.Kellogg Foundation community leadership fellow.
What inspired you to start your business?
I am a veteran community organizer with a concentration in youth development and youth violence prevention. The month after I graduated from Tuskegee University I started my own nonprofit, YOUTHanasia Foundation Inc., to create youth led solutions to community problems. As a result, I have personally mentored over 2500 youth and I am organically connected to the community leadership community of Greater New Orleans. As a new nonprofit leader, I had to learn everything on my own; from the definition of 501c3 to grant writing, graphic design, youth behavior patterns, marketing/advertising, researching root causes of trauma, and so on. I had to learn everything on my own because there was no agency solely dedicated to the branding and advertising of community organizations. This inspired the creation of FION PRODUCTIONS, LLC. FION (stands for Future ICONS of NOLA) Productions is an advertising/marketing agency created to be the bridge between community organizations and mainstream audiences. I used my 3-year W. K. Kellogg Foundation community leadership fellowship to create a social enterprise dedicated to putting community solutions on the biggest entertainment stages! After all, the most vulnerable populations in need of services exist in the biggest social audiences. FION Productions LLC creatively places information about community solutions like voter registration, health/wellness agencies, HBCUs, etc. in mainstream entertainment audiences: concerts, festivals, carnival events, etc.
What is FION Productions Mission?
FION Productions LLC is a social enterprise that creatively places information about community solutions like voter registration, health/wellness agencies, domestic violence resources, HBCUs, etc. on mainstream entertainment stages to reach vulnerable populations. Clients hire FION Productions LLC to creatively place their information on existing, popular entertainment audiences to distribute valuable community resource information to those who need it the most.
Any advice to other Woman Business Owners?
I advise women business owners to hang in there and do not give up! You are definitely going to experience some storms but learn from them. What does not kill you will make you stronger. Don't be afraid to step outside of the box in business development. No idea is bad. Yes, you may have to step back, punt and regroup….but you thought of your idea for a reason! STAY THE COURSE.
What does Women's History Month mean to you?
Women's History Month is important to me because of the historical impact. Every day in March, I am reminded of the sacrifices that were made by women who paved the way for women like me. Women who dare not conform but who use creativity, talent, strength and perseverance to build businesses that will leave indelible marks on this world.
What is one thing that you want people to know about FION Productions?
FION Productions is the bridge between community organizations and the communities served by the organizations. Community organizations are a valuable resource but have trouble getting information out to those who need it the most. FION Productions fills that gap. FION created the template to birth industry-based carnival krewes across Greater New Orleans!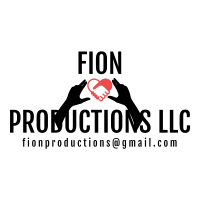 Website:
https://fionproductions.com/
Facebook:
@fionproductions
Instagram:
@fionproductions
Twitter:
@Gawdmotherofno