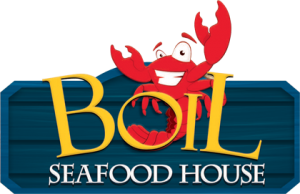 This week on the Jefferson Parish Pulse, we interview Hieu Doan, owner of Boil Seafood House and Hieux Boil Seafood House. Both restaurants offer Viet-Cajun cuisine, a unique spin on traditional Cajun and Vietnamese dishes. JEDCO helped Hieu open Boil Seafood House with an SBA 504 loan, which was used to turn a dilapidated historical building on Magazine Street into a bustling restaurant on one of New Orlean's busiest corridors. Hieu talks about how his childhood informed his decision to open and operate restaurants, how the pandemic impacted business, and what it has been like to see his businesses capture the attention of national foodies.
Learn more about Boil Seafood House and Hieux Boil Seafood House.
Feel free to listen to the full interview below (or you can click here). You can also hear us anywhere you listen to your podcasts, including Apple Podcasts, Spotify and Stitcher. We would LOVE your feedback. Please send your thoughts, questions and show requests to Kelsey Scram at kscram@jedco.org.

Interested in learning more about financing options through JEDCO? Check out our loan programs here or email loans@jedco.org to connect with the JEDCO Finance Team.