Jefferson Parish Pulse: Leaaf Environmental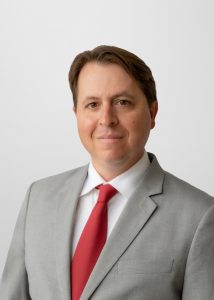 This week on the Jefferson Parish Pulse podcast powered by JEDCO, we feature an interview with Jesse Hoppes, co-owner of Leaaf Environmental, a recognized leader in soil, groundwater, and air quality investigations. Leaaf has a long history of minimizing environmental risk for its clients across the Gulf Coast.  With 28 employees (and growing), the Gretna-based business offers asbestos, lead and mold consulting services; environmental site assessments (including Brownfield assessments); environemntal engineering and compliance services; underground storage tanks and remediation; and more. Leaaf is known for its strong company culture and thorough work. They are a tremendous asset to Jefferson Parish and beyond!
Jesse had lots to say about Leaaf's work in the Brownfield arena as well as why their work is so important to the economy, how Leaaf's stellar company culture helps attract and retain quality employees, and what makes Gretna a great place to do business.
CLICK HERE to listen (or click the toolbar below). You can hear us anywhere you listen to your favorite podcasts, including Apple Podcasts, Spotify and Stitcher. We would LOVE your feedback. Please send your thoughts, questions and show requests to Kelsey Scram at kscram@jedco.org.
Learn More About Jesse Hoppes
Jesse Hoppes, PG is a seasoned geologist and business professional with 20 years of experience in the environmental industry. With a degree in Geology from Louisiana Tech University and a Master's in Business Administration from Loyola University of New Orleans, Jesse brings a unique blend of technical and business acumen to his role as co-owner of Leaaf.
Jesse has extensive experience in environmental investigation and underground storage tank management, including site assessments, remediation, and regulatory compliance. He is known for his ability to effectively communicate and collaborate with clients, regulators, and the community during projects, especially during the preparation of work plans.
Jesse is also actively involved in the community, serving on the Louisiana Response Action Advisory Board for the LDEQ Motor Fuel Underground Storage Tank Trust Fund and as a past president and advisor of the Westbank Business Industry Association. In his free time, he enjoys the great outdoors and spending quality time with his family.
CLICK HERE to learn more about Leaaf Environmental.