Jefferson Parish Pulse: Jefferson Parish Workforce Development Board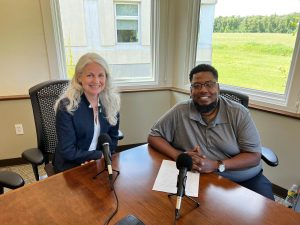 This week on the Jefferson Parish Pulse powered by JEDCO, we interviewed Lisa Barback, Vice Chair of the Jefferson Parish Workforce Development Board, and Darrel Lewis, the One Stop Operator for Jefferson Parish. They talked about the important work being driven by the Workforce Development Board and highlighted the many ways they are serving both job seekers and employers through their vast array of programs. They talked about their employee training programs, access to funding to support job opportunities, and what to expect at the newly reopened Jefferson Parish American Job Center at the Delgado River City Campus.
LINKS from today's show:
And don't miss the next Informational Session for employers, training providers, and community organizations, scheduled for September 21, 2022. There are two sessions you can choose from:
9am-10:30am
1pm-2:30pm
Both at the JEDCO Conference Center
Email NMcKinney@JeffParish.net to sign up. Walk-ins welcome.
Learn more about JEDCO here.
Feel free to listen to the full interview below (or you can click here). You can also hear us anywhere you listen to your podcasts, including Apple Podcasts, Spotify and Stitcher. We would LOVE your feedback. Please send your thoughts, questions and show requests to Kelsey Scram at kscram@jedco.org.