Jefferson Parish Pulse: The Meetery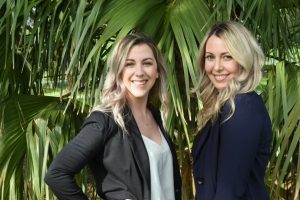 This week on the Jefferson Parish Pulse podcast powered by JEDCO, we interview Stephanie Hilton and Bayleigh Frickey, the dynamic duo behind new dating app, The Meetery. Billed as the One-Drink Dating App, The Meetery encourages in-person connection over endless online chatting. Dates are just 30 minutes long – enough time for a drink or an appetizer (or both!) – in safe, public locations. Based in Jefferson Parish, The Meetery and its fantastic female founders are on the rise. During this episode, Bayleigh and Stephanie dive deep into what sets The Meetery apart from other dating apps, the inspiration behind their big idea, and what it has been like to start a business in Jefferson Parish.
CLICK HERE to learn more about The Meetery. Download the app HERE.
Follow The Meetery on Social Media:
Instagram
Facebook
Twitter
You can hear us anywhere you listen to your favorite podcasts, including Apple Podcasts, Spotify and Stitcher. We would LOVE your feedback. Please send your thoughts, questions and show requests to Kelsey Scram at kscram@jedco.org.