Jefferson Parish Pulse: Law Office of Lewis-Crawford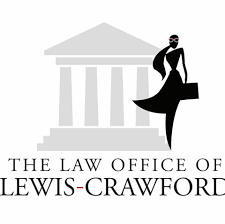 On this episode of the Jefferson Parish Pulse, we interview Jahida Lewis-Crawford, owner of the Law Office of Lewis-Crawford. Jahida has made it her mission to positively impact and support the people in her community. She is the great-granddaughter of the late, Rev. Richard Wilson and Matilda Wilson, granddaughter of 8th District Constable Charles Wilson, Sr., and the late, George Lewis, Audrey Davis Wilson, and Elnora Robinson. She is also the daughter of 8th Justice of the Peace Roscoe Lewis, Sr., and Eudonaise Wilson Lewis.Growing up, she looked to family role models who helped shape her desire to work in the justice system.
After a traumatic medical situation, Jahida decided to take the leap and follow her passion to open her own business. She leaned on JEDCO for a loan. JEDCO offered Jahida a JEDgrow loan to finance her startup costs.
Today, Jahida has a staff of nine with plans to continue growing. In addition to running a business, she is also a proud mother of two children. In the interview, Jahida talks about how she juggles work and family, how her tremendous faith guides her decisions, the experience that drove her to launch her own business, and her lofty goals for the future.
Feel free to listen to the full interview below (or you can click here). You can also hear us anywhere you listen to your podcasts, including Apple Podcasts, Spotify and Stitcher. We would LOVE your feedback. Please send your thoughts, questions and show requests to Kelsey Scram at kscram@jedco.org.

Interested in learning more about financing options through JEDCO? Check out our loan programs here or email loans@jedco.org to connect with the JEDCO Finance Team.