Jefferson Parish Pulse: Creative Dance and Music Studio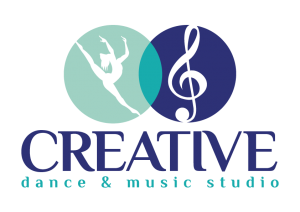 This week on the Jefferson Parish Pulse powered by JEDCO, we feature an interview with Lori Weil, owner and director of Creative Dance and Music Studio (CDMS), which has been in business on the West Bank of Jefferson Parish since 1985. Lori took over the business from her mother in 2004 and has continued to grow it over the years. Music lessons were added to provide more variety in services to the area. CDMS now teaches over 200 students each year and takes pride in developing our youth through the arts. Lori has a BS in Business Administration from the University of New Orleans and is thrilled to manage a thriving business in an industry she loves.
For a long time, Lori leased a studio space, but she had always dreamed of owning a building. Just a few years ago, that dream became a reality. Lori worked with JEDCO to finance the purchase of land and construction of a studio with lots of space to grow. During this interview, Lori talks about growing up around dance, taking over her mother's business, and learning some big lessons along the way.
Learn more about Creative Dance and Music Studio here.
Learn more about JEDCO here.
Learn more about JEDCO's financing options here.
Feel free to listen to the full interview below (or you can click here). You can also hear us anywhere you listen to your podcasts, including Apple Podcasts, Spotify and Stitcher. We would LOVE your feedback. Please send your thoughts, questions and show requests to Kelsey Scram at kscram@jedco.org.